Rafting




Adventure Awaits on the River


From its rough-and-ready origins scarcely 30 years ago, whitewater rafting in West Virginia has become the modern-day centerpiece of complete vacations that can encompass a world of activities, both on the river and off. The key ingredient, of course, is still the tremendous whitewater that courses through the state's spectacular mountain scenery. West Virginia offers one of the broadest array of river experiences available anywhere in the world, from mild to wild with everything in between. But for many of today's visitors, that's just the beginning.



In The Early Days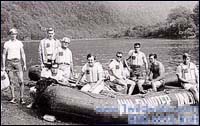 In the early days, rafting was novel and operations were simple. Some outfitters operated out of tents or small trailers near the put-in sites along the New, Gauley and Cheat rivers. Amenities were scarce. Guests paid for their trips, put on their safety gear and hit the rivers for a half day or full day of rafting. When the fun was over, many traveled home that evening or to hotels miles away from the rafting area.

Regardless, the adventurers kept coming back. They told others of their whitewater experiences, and when they returned they brought those friends with them. The outfitters, in turn, began building modern facilities and expanding their offerings.

More Ways to Enjoy the Water
Today, rafters can select from first-class facilities, amenities and numerous rafting options. Outfitters offer a full array of trips that appeal to anyone who wants to enjoy the beauty of the West Virginia hills from the vantage point of the rivers. Those options include heritage excursions featuring historic commentary and views of mining ghost towns, nature trips focusing on the flora and fauna of the area, fish-and-float tours and adventure rides. Combination packages also allow outdoor enthusiasts to combine river trips with some of the nation's best cycling and rock climbing.

For most visitors, the adventure still begins on the river itself. Suit up, listen carefully to your guide's instructions, and take a deep breath. The rapids come in quick succession along some of these rides. You'll catch your breath from one rapid just in time to hear the low rumble that lets you know the next one is near. You can take half-day or full-day trips, or even opt for overnight and multi-day adventures.

No matter what your choice is, the services are top-notch. The put-in sites have picnic shelters, showers and dressing facilities. Most river outfitters today offer noteworthy specialty food services for their guests. To save your memories of what will surely be a memorable experience, you can have your trip photographed, videotaped or both. You can also purchase gear or souvenirs at outfitters' shops. Nowadays you don't have to drive up early in the morning and head home tired and wet at the end of the day. Whether your preference is historic or modern, plush or bare bones, you'll find wide selection of hotels, motels, bed-and-breakfasts, cabins and camping accommodations nearby. Most outfitters also offer other recreational opportunities ranging from cycling, horseback riding and climbing to fishing and nature tours.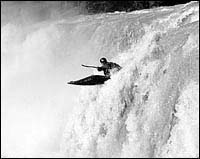 Special Days, Special Discounts
Throughout the season, which runs April through October, raft companies provide special trips, discounts and programs. Many offer discounts for groups and most have specials for Mother's Day, Father's Day, Memorial Day, the Fourth of July and Labor Day. Plus don't forget West Virginia Day in June and Bridge Day (at the world-famous New River Gorge Bridge) in October!

The rafting industry has not only grown, it has improved in many ways. The outfitters and operators, along with the guides and service personnel, are part of the communities along the rivers. They have developed a caring commitment to the business and the environment in which it operates. River outfitters participate in special river clean-up days and sponsor events, such as Whitewater Wednesday, that support local environmental and charitable organizations.

Many safety innovations and raft improvements were developed on West Virginia rivers by local outfitters who knew what was needed to make whitewater rafting even better. For example, in the early days, rafters had to bail nearly as much as they rowed. These days self-bailing rafts make life a lot easier! Special safety features also make whitewater rafting a safer recreational sport, with no drop-off in thrills.

Great trips, high-quality services and attention to the details are the combination that makes rafting a great West Virginia adventure. Discover for yourself what makes rafting in West Virginia the adventure that will keep you coming back!